Emergent Glow, 2007
Beijing, China. Pure white light spills down the cantilevered stairwell to a subterranean zone filled with mysterious shadows softened by reflected luminosity and a delicate filigree of preserved foliage.
Radiant Plane, 2013
Oslo, Norway. A sleek trapezoidal blade, composed of a shimmering mosaic of textured metallic panels, slices through an elevated plinth and reverberates against the surrounding skies.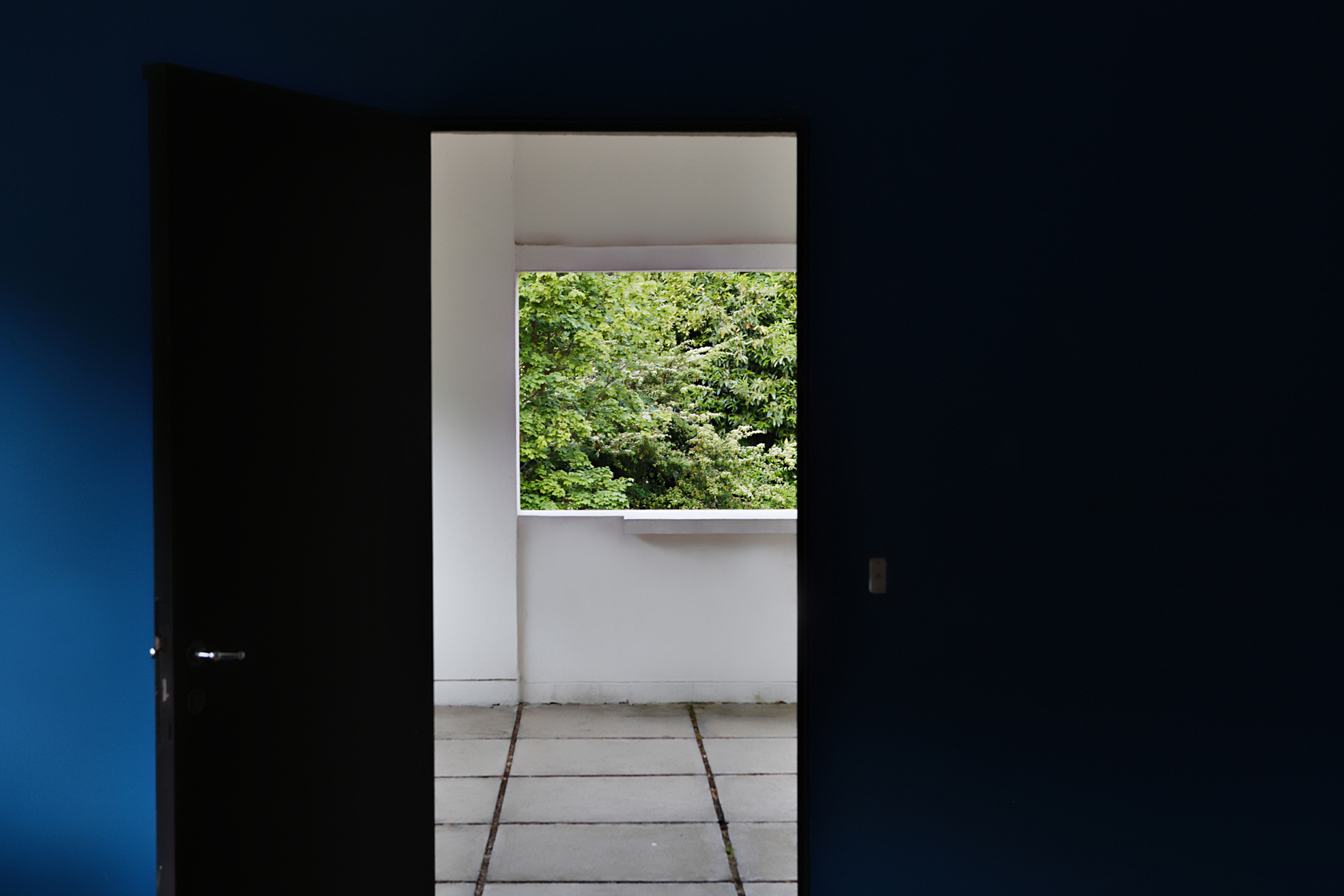 Nature: Framed, 2010
Paris, France. The darkened interior doorway of an iconic residential refuge leads to a chamber with worn, mottled, industrial surfaces punctured by an aperture framing the vibrant energy of a lush adjacent landscape.
Desert Portal, 2011
Canyon Point, Utah, US. A narrow portal, framed by austere, weathered concrete walls, creates a layered desert vista of sagebrush-covered sand, alluring, remote mountains and atmospheric haze.
Reverence, 2011
Tokyo, Japan. A transcendent sanctuary, hidden amidst unassuming neighboring homes, shocks the senses and channels the divine through triangular planes of rough unadorned concrete and awe-inspiring, diffused light.
Sheltered Exposure, 2011
Uluwatu, Bali, Indonesia. A minimalist shelter with rhythmically arranged narrow slats emerges from an abundant field of wild vegetation intent on reasserting nature's dominance over an idyllic landscape.
Skimming the Sands of Time, 2009
The Skeleton Coast, Namibia. Shifting waves of sand sweep across a breathtaking terrain enveloping abandoned shipwrecks, which serve as haunting vestiges of a bygone era unprepared for the adjacent ocean's stunning retreat.